Ngozi Ezeonu Biography, Net Worth, Children News and facts: Ngozi Ezeonu is a former journalist who has also found success as an actress in Nigeria. She got her start in the acting industry when she was chosen to play Ngozi Ikpelue in Nneka the Pretty Serpent, a movie that was released in Nollywood in 1994.
Since then, she has acted in over 200 films produced in the Nigerian film industry, for which she has received several accolades. The majority of the roles she has played on screen have been those of maternal figures.
Ngozi Ezeonu gets international appointment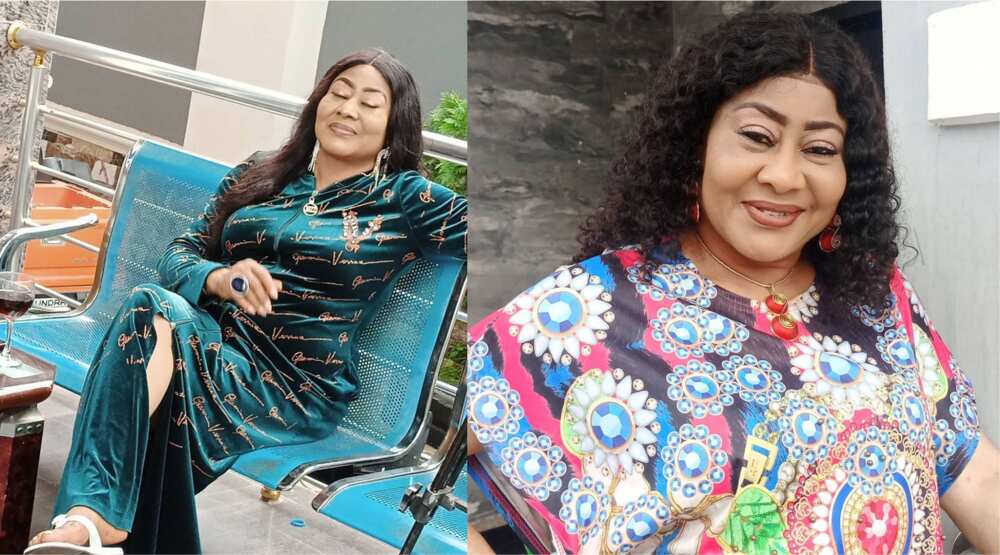 As a result of her extensive acting career, Ngozi has become a source of motivation for many aspiring Nollywood actresses who are working toward establishing themselves as long-term performers in Nigeria's film industry.
Who is Ngozi Ezeonu? A brief overview of Ngozi Ezeonu's life is presented here for your perusal.
Ngozi Ezeonu Biography, Wiki and Profile summary
Ngozi Ezeonu biography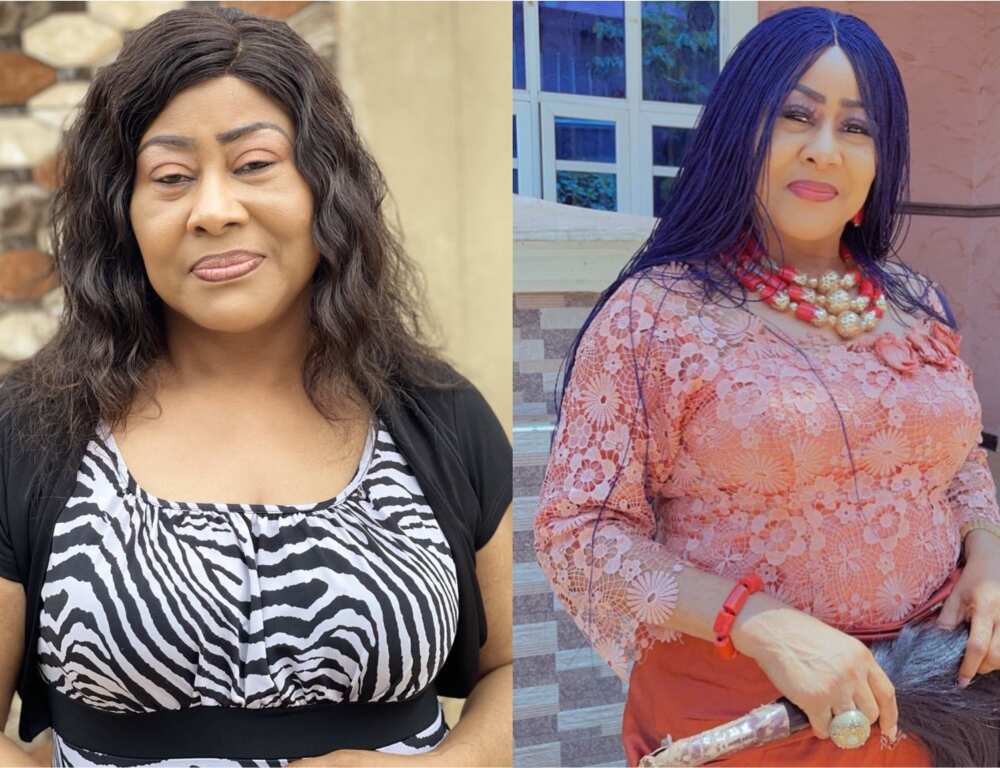 How old is Ngozi Ezeonu?
On May 23, 1965, the well-known actress was born in Owerri, which is located in  Imo State. As of the year 2022, this makes her 57 years old. She was one of six children raised by her parents, D.O. Ikpelue and Ezenwanyi Joy Nonyelum, during her formative years. She received her elementary and secondary education in Owerri before beginning her career as a hairstylist in a beauty salon in Owerri. Her education was completed in Owerri.
After gaining some work experience, she decided to pursue a career in journalism and enrolled in a diploma programme at the Nigerian Institute of Journalism (NIJ).
Her Career paths
Ngozi began her career as a journalist not long after she received her diploma. She spent a few months working at Radio Lagos as an anchor for news broadcasts. After that, she parted ways with the station and started working for EKO FM, which turned out to be her final job in the journalism industry. She began a career in acting in 1994 after leaving the field of journalism in 1993. The following year, she was cast in her first significant role.
Ngozi Ezeonu Becoming an actress
In 1993, a film producer by the name of Chico Ejiro offered Ngozi Ezeonu a role in her first movie, which was titled Nneka the Pretty Serpent. This was Ngozi Ezeonu's introduction to the Nollywood film industry. Ngozi was launched into the spotlight and her illustrious acting career began with the release of the movie, which was a commercial and critical success.
Since that time, the well-known actress has accumulated more than 200 acting credits, and she is still quite active in the industry to this day. Is Ngozi Ezeonu alive? The renowned actress is, in fact, very much still with us today.
More on Ngozi Ezeonu  biography.
Filmography
The following is a selection of the recent movies and television shows in which Ngozi has appeared.
Is Ngozi Ezeonu married or not?
No, she doesn't. The well-known actress is currently divorced. Edwin Ezeonu was Ngozi Ezeonu's husband. The two began having marital problems in 2013 and eventually finalised their divorce proceedings in 2015 at an Ikeja High Court.
Who are Ngozi Ezeonu's children?
The actress and her ex-husband have been blessed with four children: Ogechukwu Edwina, Chidera, Melveen, and the actress's fourth child, a daughter whose name has not yet been revealed and who was born last.
Height and weight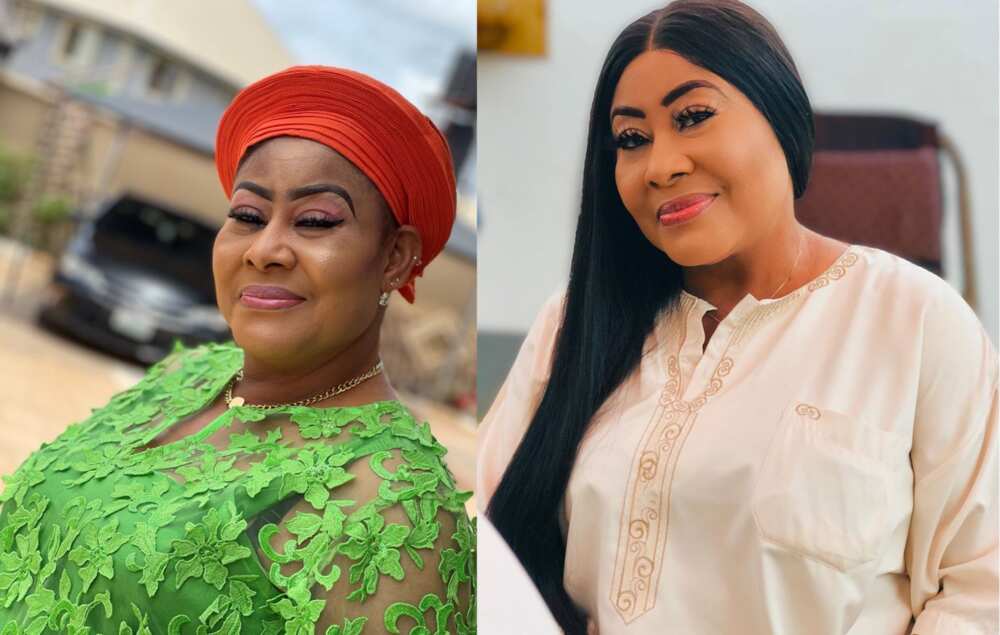 She stands at a height of 5 feet 6 inches (168 centimetres) and has a body weight of 150 pounds (68 kilograms). She has dark brown eyes and her hair is black. Her bust, waist, and hip measurements come in at 36 inches, 28 inches, and 36 inches, respectively.
The renowned actress has a net worth of approximately $650,000, according to Glusea. This, however, is not an official net worth figure.
Amazing facts
Here are some fun facts about the famous actress.
She is a successful entrepreneur and philanthropist in addition to her acting career.
In 2011, she was named a Member of the Order of the Federal Republic of Nigeria.Her Instagram page has over 1.4 million followers.
Ngozi Ezeonu is without a doubt one of Nigeria's most decorated actors and actresses in the entertainment industry. Her over 200 acting credits are among the most of any Nollywood actor. She has served as an inspiration to the country's younger generation of actresses.
READ ALSO: 10 Richest Actress in Nigeria and Net Worth ( Recent Update) 
The Ejes Gist Newspaper recently ran an article about the wealthiest Nollywood actors. Nigeria's film and television industry is one of the most active in Africa, producing hundreds of films and television shows each year. Numerous talented actors play important roles in bringing fictional characters to life at the heart of the industry.
Some of these actors have made a fortune through their acting abilities. These actors include both industry veterans and extremely talented newcomers. Who are the richest Nollywood actors, and how much money do they have?