Simon Ekpa Unveils Biafra Liberation Army Amidst Rising Tensions.
Simon Ekpa, a prominent Biafra agitator who claims to hold the title of Prime Minister of the Biafra Republic Government in-Exile BRGIE 2023, has unveiled what he referred to as the "deadly" Biafra Liberation Army in a recent social media post.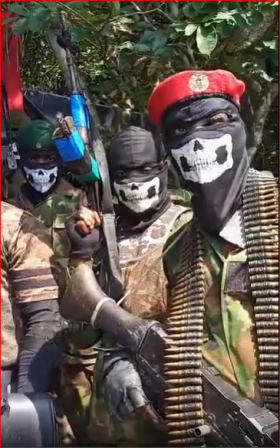 In a video shared on X (formerly Twitter), Ekpa showcased a group of masked individuals armed with dangerous weapons, stating that this force is intended to protect and defend the territory of Biafra. The post was accompanied by the message: "I hereby wish to share the look of the Biafra Liberation Army for the very first time! Wait for the day of the official launching & unveiling! I want to assure Biafra people that your land is protected and sealed!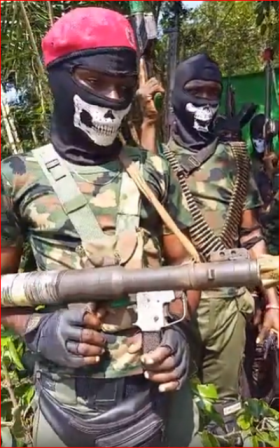 Ekpa's video and message come at a time of escalating tensions within the region. He also commented on the security situation in Nigeria, emphasizing that the people of Biafra should not have to live in internally displaced persons (IDP) camps like others in different parts of Nigeria due to the activities of jihadist movements. He stressed the importance of understanding how soldiers are defending Biafraland against Islamic terrorists.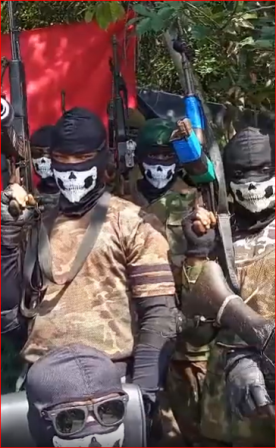 In his statement, Ekpa threatened a three-week civil disobedience campaign as a protest against the continued detention of IPOB leader Mazi Nnamdi Kanu. He demanded the release of Kanu and other Biafrans held in Nigerian state custody, along with the dismantling of roadblocks and checkpoints in the southeast by September 15, 2023. If these conditions are not met, Ekpa warned that the people would engage in another three weeks of civil disobedience, including the implementation of a curfew.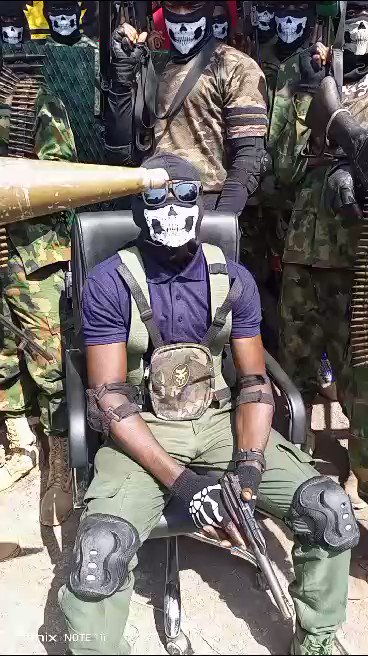 Simon Ekpa, a Nigerian-born Finnish lawyer, athlete, and political activist, is a key figure in the Biafra independence movement. He holds the position of Prime Minister in the Biafra Republic Government in Exile (BRGIE) organization. These recent developments further underscore the complex and sensitive nature of the ongoing issues surrounding Biafra and its quest for self-determination.