In Delta State, a security guard was observed defiling an 8-year-old pastor's daughter.
The man, who worked as a security guard at the pastor's home, was allegedly caught in the act with the young girl inside an unfinished building nearby.
Read AlsoYou Can Now Edit WhatsApp Messages Already Sent!, see how
See the disturbing images of the victim and the offender below.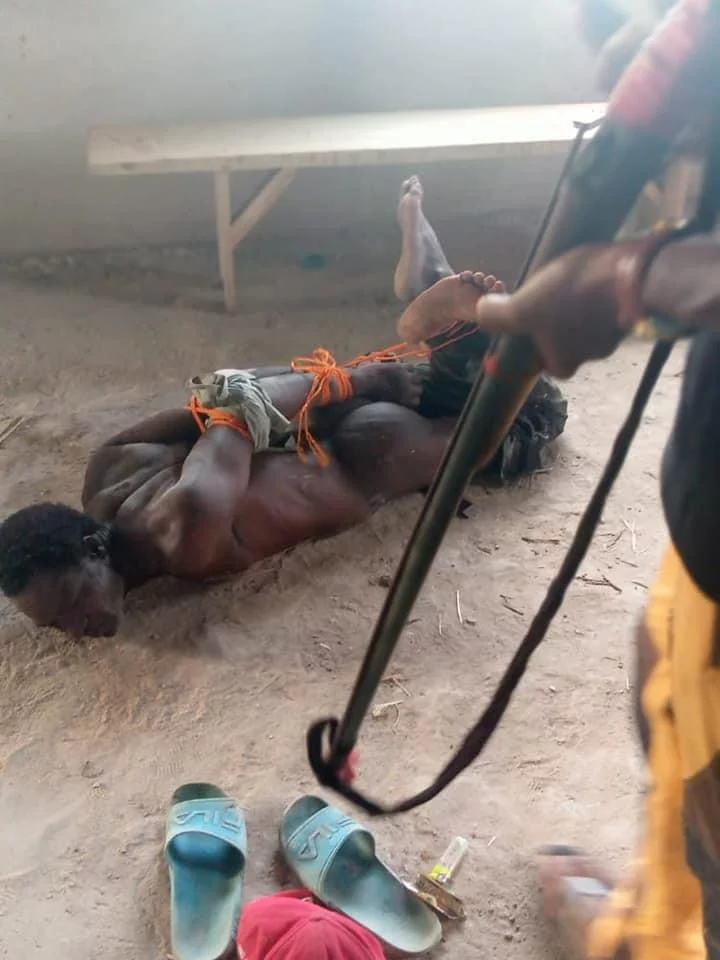 Ejes Gist Newsonline Nigeria, gathered that the security guard was apprehended by neighbours who noticed that he had been seen with the young girl several times entering the unfinished structure but weren't sure what he did with her until he was found.
However, it was learned that the victim's father stated he will not file a charge in the rape case because he does not want the child to suffer trauma.